"Outdated Pages (Revision)" Macro
The "Outdated Pages (Revision)" macro filters and display pages due for resubmission. It provides a similar overview compared with the add-on configuration screen at the space administration but can be filtered in the macro configuration.

The macro displays the revision statuses of the pages in the current space.
To configure the macro, select it and click Edit. The "Insert 'Outdated Pages (Revision)' Macro" dialog is displayed.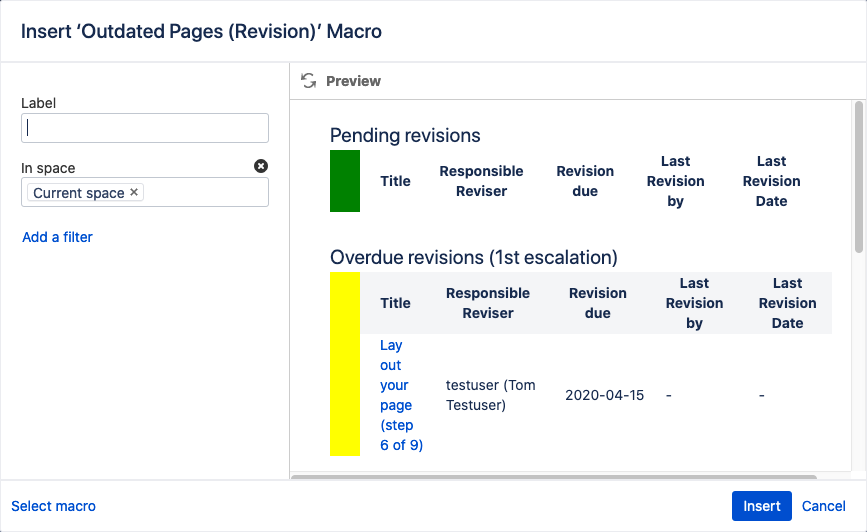 You can filter the list of displayed pages by the following:
With ancestor: Select the ancestor page
Contributor: Enter a user
Created: Select a date
Label: Enter a used label
Last modified: Select a date
Mentioning user: Enter a user
With parent: Select the parent page
In space: Select a space
Including text: Enter a text string
With title: Enter a text string
Of type: Select between "Page", "Blog", "Comment" and "Attachment"
To add a new filter, select Add a filter.
To remove a filter, click the small

button.
Click Save to save your filter settings.