With catworkx Field History you can count and display the number of value changes of a single custom or system field and the number of changes of all selected fields in total.

Counting value changes is not limited to a special field type. It also does not matter how the value of a field is changed:
By using an issue function (e.g., "Assign")
By editing an issue using the "Edit" button
By post-function
You can select the fields you want to count value changes for in the configuration of the add-on. The selected fields are marked by an "i"-icon in the issue dialog.

If you click the "i"-icon, a "Change History" dialog appears that displays by whom and when this field was changed.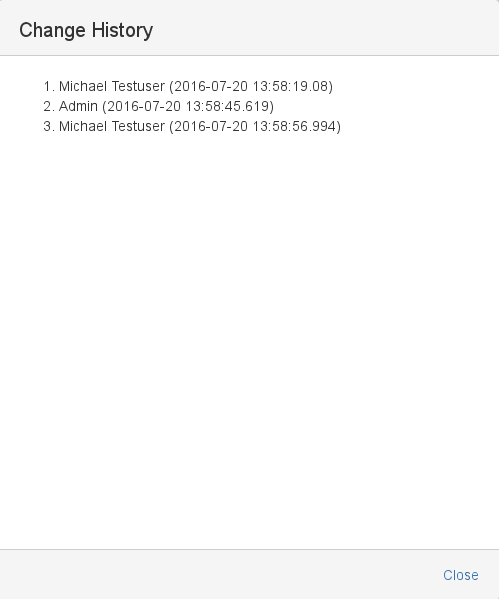 At the moment, you can obtain the catworkx Field History app as JAR file only directly from catworkx.
App Details
| | |
| --- | --- |
| Supported Languages | EN |
| Current Version | 7.0.1.0 |
| Filename Pattern | cwx-field-history-{version}.jar |
Content