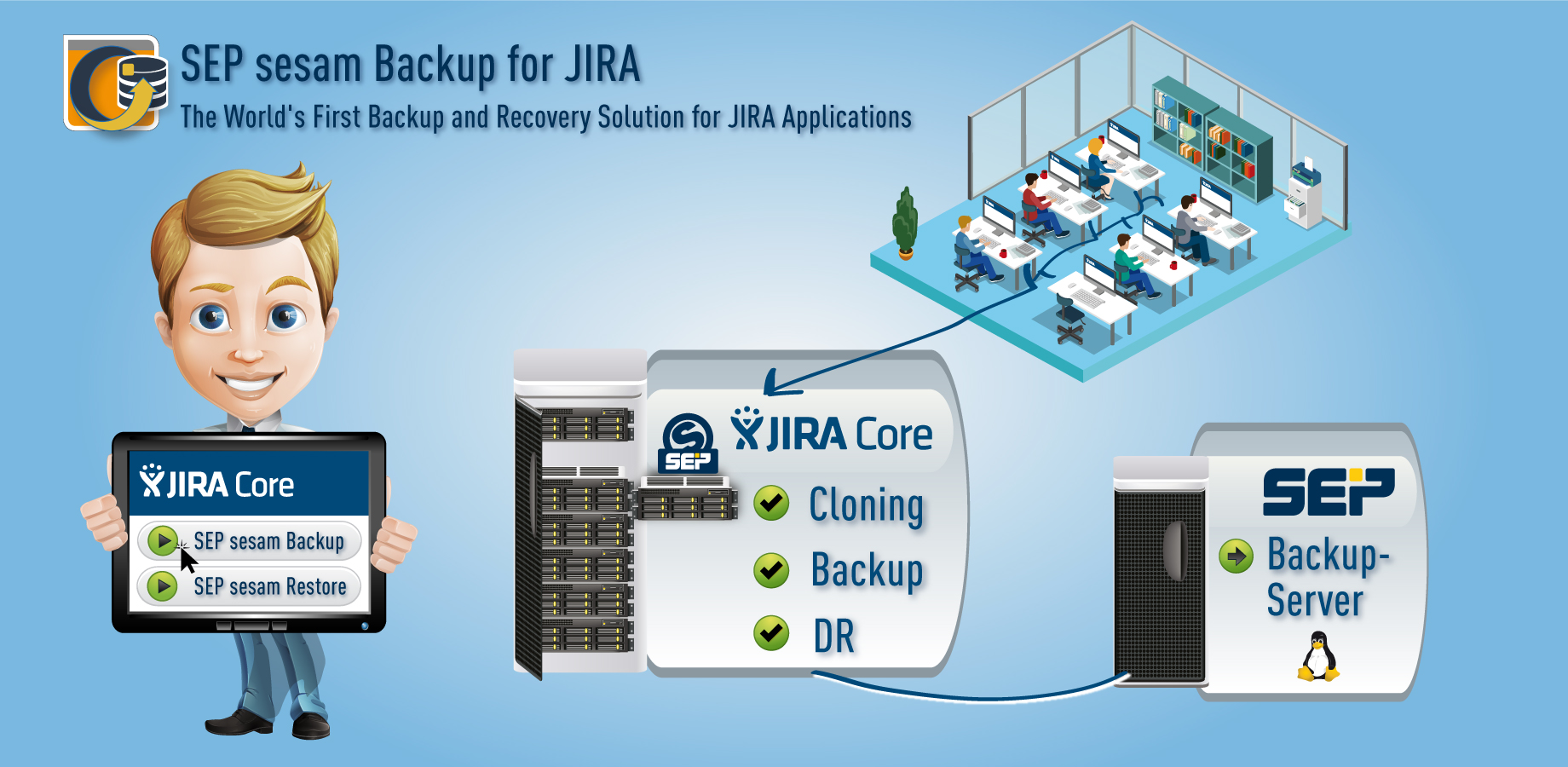 SEP sesam Backup for Jira is designed not only for connecting a single Jira instance to a professional backup solution directly but also for handling backup and restore scenarios in a typical multi-tier installation consisting of a development, test and production instance. Installation can be done centralized as well as decentralized on separate servers.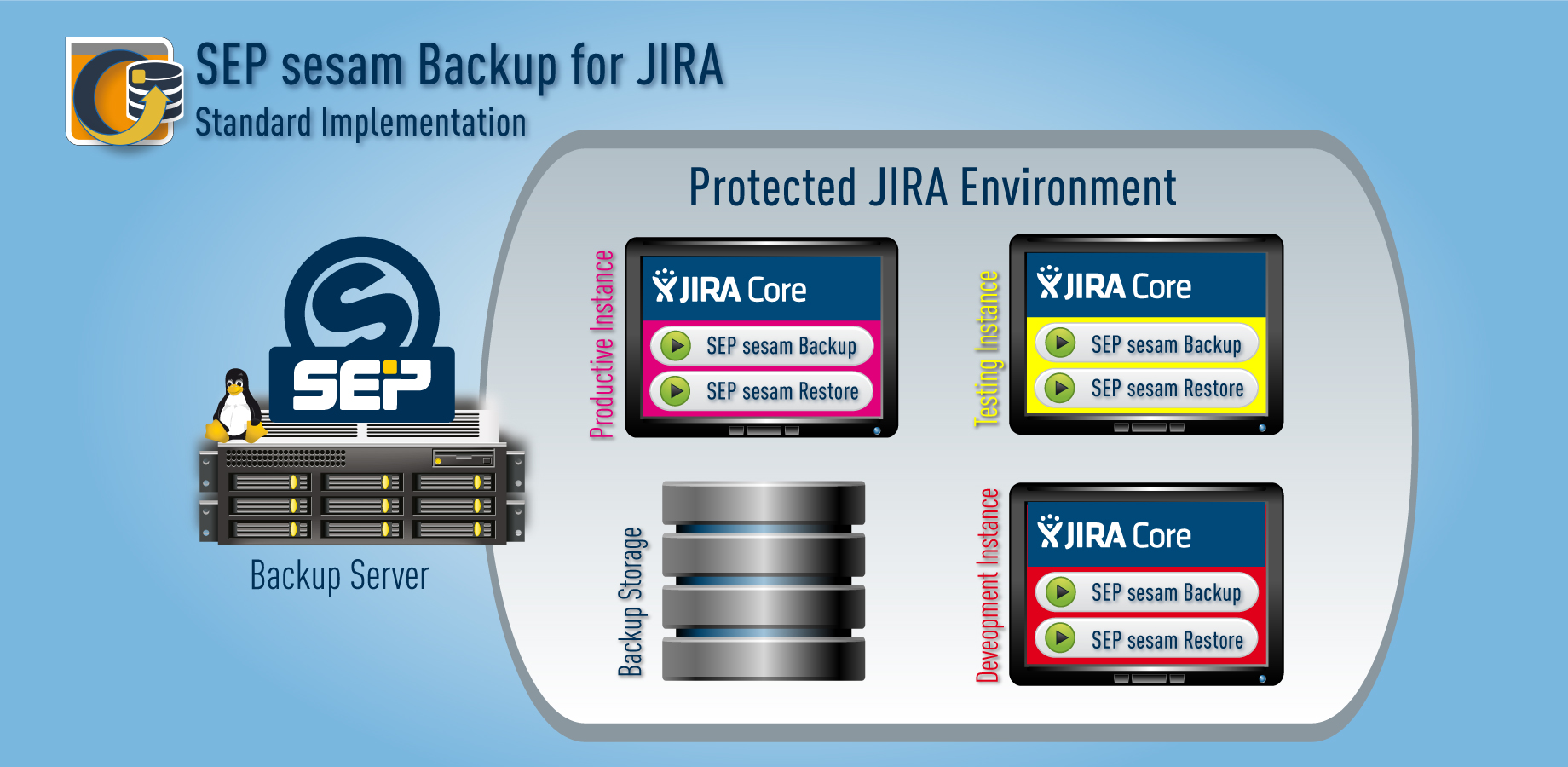 SEP sesam | Backup - Restore - Disaster Recovery
The SEP sesam backup solution has been specifically designed for Server/Client environments. From a single data server to large, complex heterogeneous data centers with very large databases and scalable Storage Area Networks (SAN), SEP sesam provides consistent, accurate, reliable and efficient backup and recovery of enterprise critical data. The modular design means that SEP sesam is perfectly adaptable for all companies, regardless of size or backup strategy from centralized to decentralized backup strategies.
To allow backup of large amounts of data in the shortest amount of time SEP sesam offers true multi-stream/multiplexed backup. From five data streams with our Standard Server offering up to 250 data streams with the Enterprise Server license. Opening up multiple streams for backups minimizes the amount of system resources for both planned and unplanned data backup tasks. The entry level SEP sesam ONE Server starts with single stream technology and can upgraded to unlimited SEP sesam Server system by available licenses.
Online modules for all popular database and groupware solutions also for Jira offer the ability to back up while the applications are active, providing the highest data availability possible. Restores are also possible while the apps are running, including the ability to restore single mail boxes and individual mail files.
SEP sesam supports all standard backup devices, disk, tape, tape autoloaders, tape libraries. SEP sesam delivers Virtual Tape Libraries (VTL) as a standard component of the base product. Using economical, high-performance disk drives SEP sesam delivers a lasting, sustainable solution for the backup and recovery of enterprise critical data.