TWX Config Pub Template Import
In the "PCP Template Import" dialog, you can display the templates that are available for Teamworkx Project Configuration Publisher for Jira and import new templates.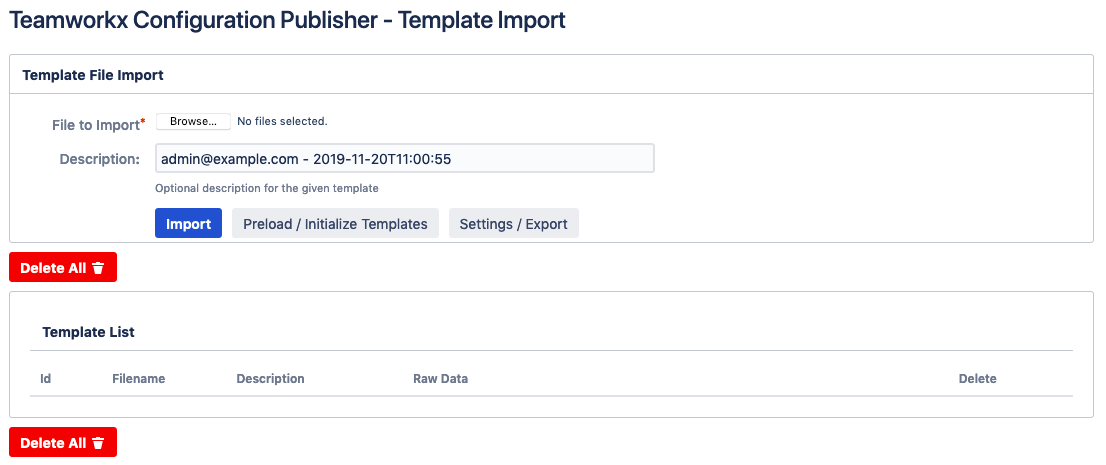 In the upper frame of the dialog, you can import a template file. Therefor, browse for the template file and select Import.
Before the imported templates are available in the "Main Template File" drop-down menu in the "TWX Config Pub Settings / Export" dialog, you have to click Preload / Initialize Template first.
As an alternative you may also upload your own (modified) templates using: Browse... then choosing your templates and clicking: Import
In the lower frame, all imported templates are listed.
Click Delete All to delete all imported templates, you will be asked for a verification, though: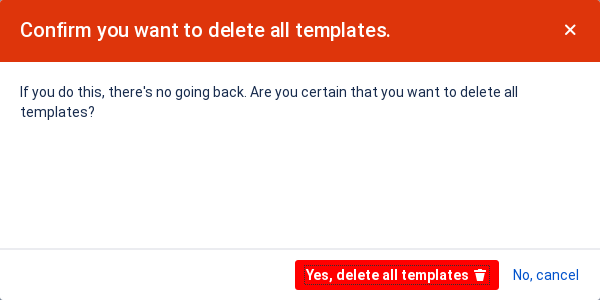 To delete only one template, click Delete at the top right corner of the template's list item.