Teamworkx Matrix for Jira
With Teamworkx Matrix for Jira, you can set up a matrix. Select two custom fields to be represented by the horizontal and vertical axis. The issues are shown as cards inside the matrix (similar to the Jira Software Kanban/Scrum Boards). Matrix for Jira supports drag and drop to move the issue cards inside the matrix. By moving a card, the custom field values of the issue are modified acordingly.
Matrix for Jira supports multiple matrices and each matrix can be configured independently.
Because of its configurability, Matrix for Jira has a lot of different use cases. It is also possible to select the information (custom fields) that is shown on an issue card.
Using quick filters, you can easily filter the issues of your matrix.
Finally, Matrix for Jira also provides a gadget for Jira dashboards and Confluence.
Using Matrix for Jira can be used to manage your entire development process: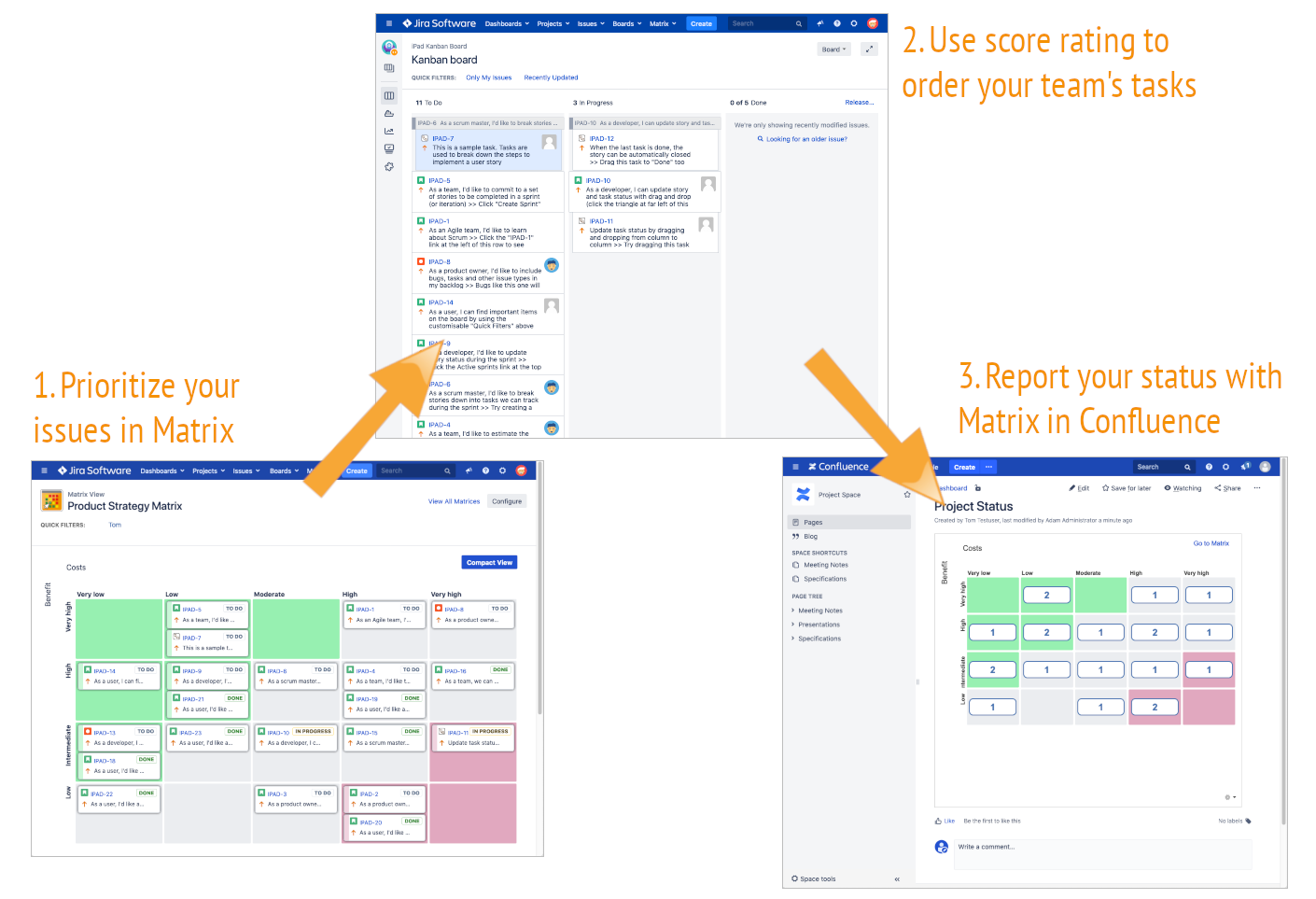 Use a Product Strategy Matrix to prioritize your development issues.
According to your priorization a score rating can be used to orden the open development issues in your team's Kanban or Scrum board.
Report the status of your project to your stakeholders by using the Matrix gadget in Confluence.
App Details
| | |
| --- | --- |
| Supported Languages | EN |
| Current Version | 7.2.4.1 (Change Log) |
| Filename Pattern | cwx-matrix-{version}.obr |
| Download Links | Atlassian Marketplace: Jira App |
Content