Teamworkx Configuration Publisher for Jira provides the following export options:
Bulk export of all Projects
The global export of all project configurations can be done by the Jira administrator in the "TWX Config Pub Settings / Export" dialog in the app configuration.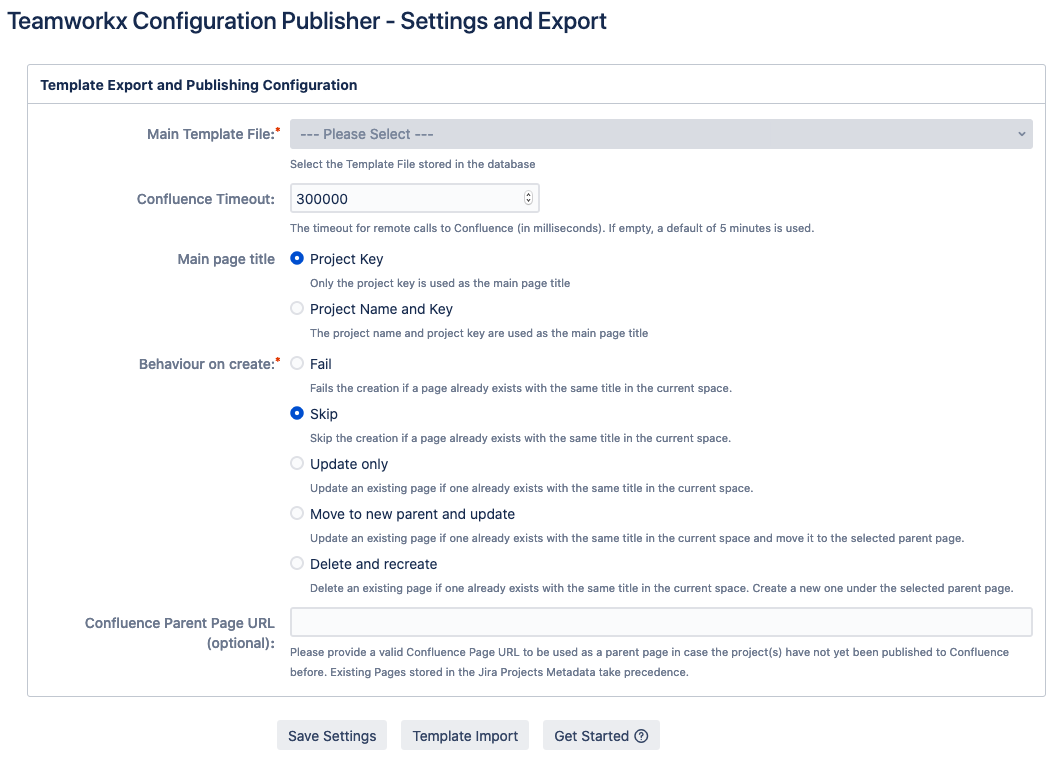 Once you have selected Main Template File to use for publishing the Publish and Export buttons become visible: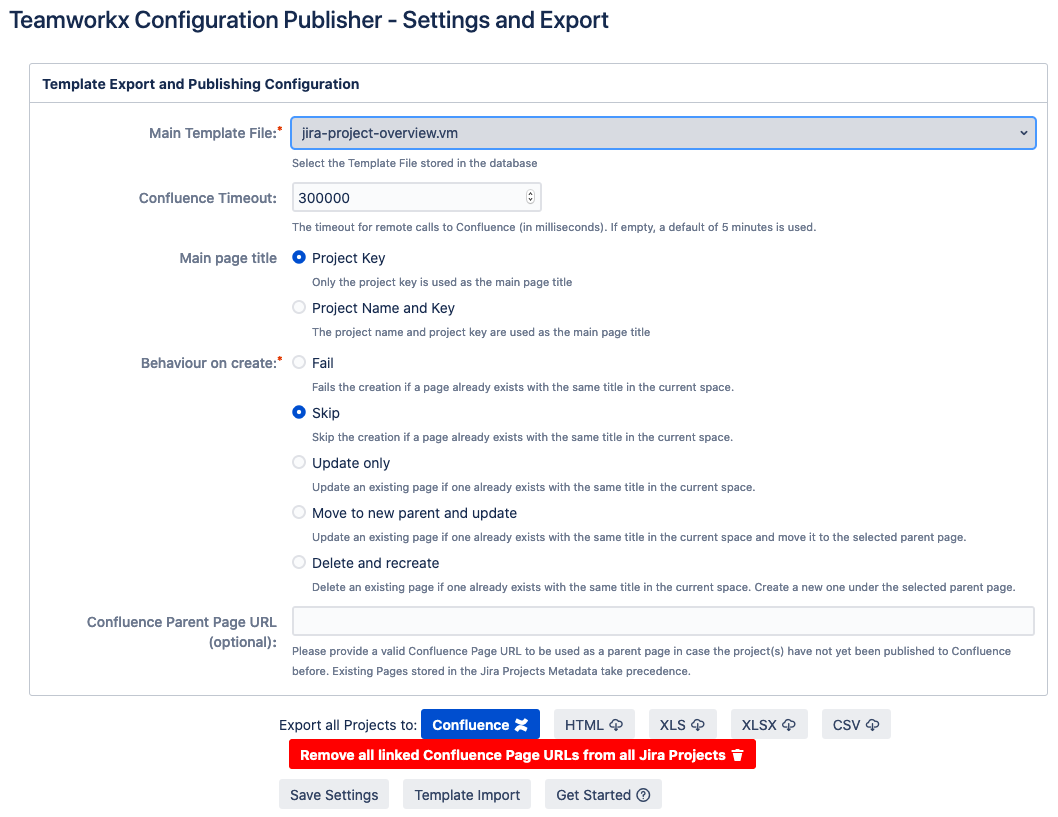 There are dedicated templates for reports with sub-pages available (e.g., jira-project-overview-detailed-subpages.vm).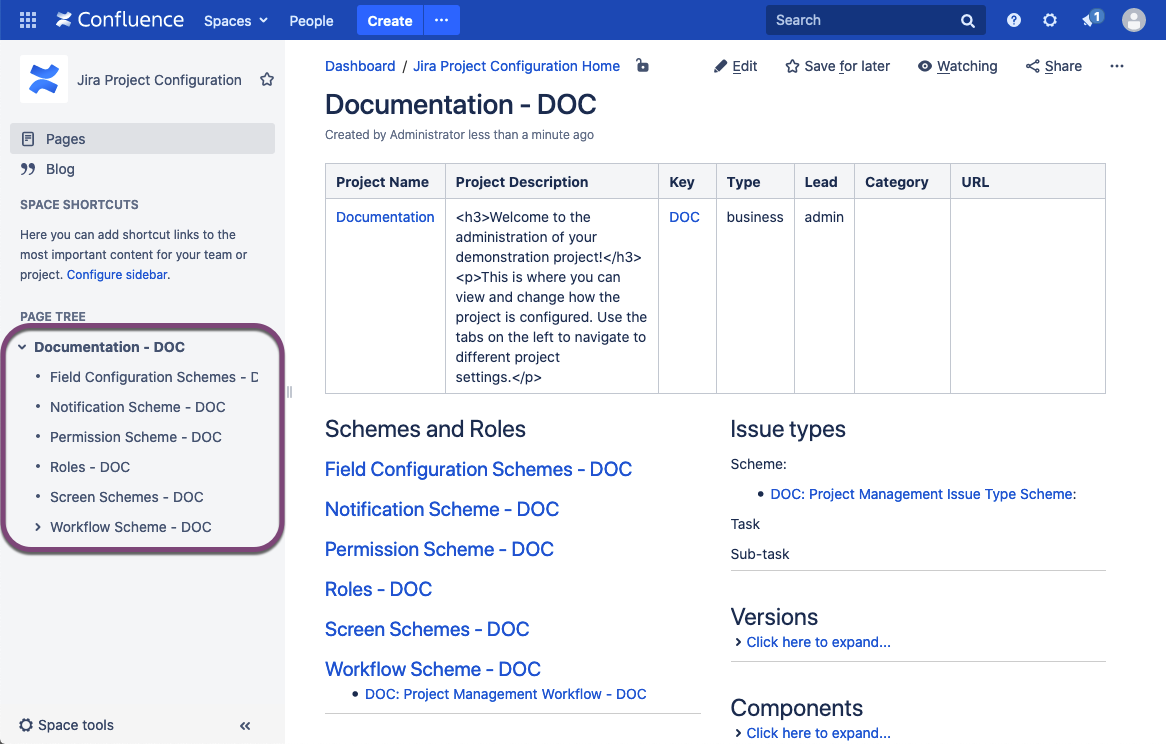 During an export a progress indicator will show you how far the export went.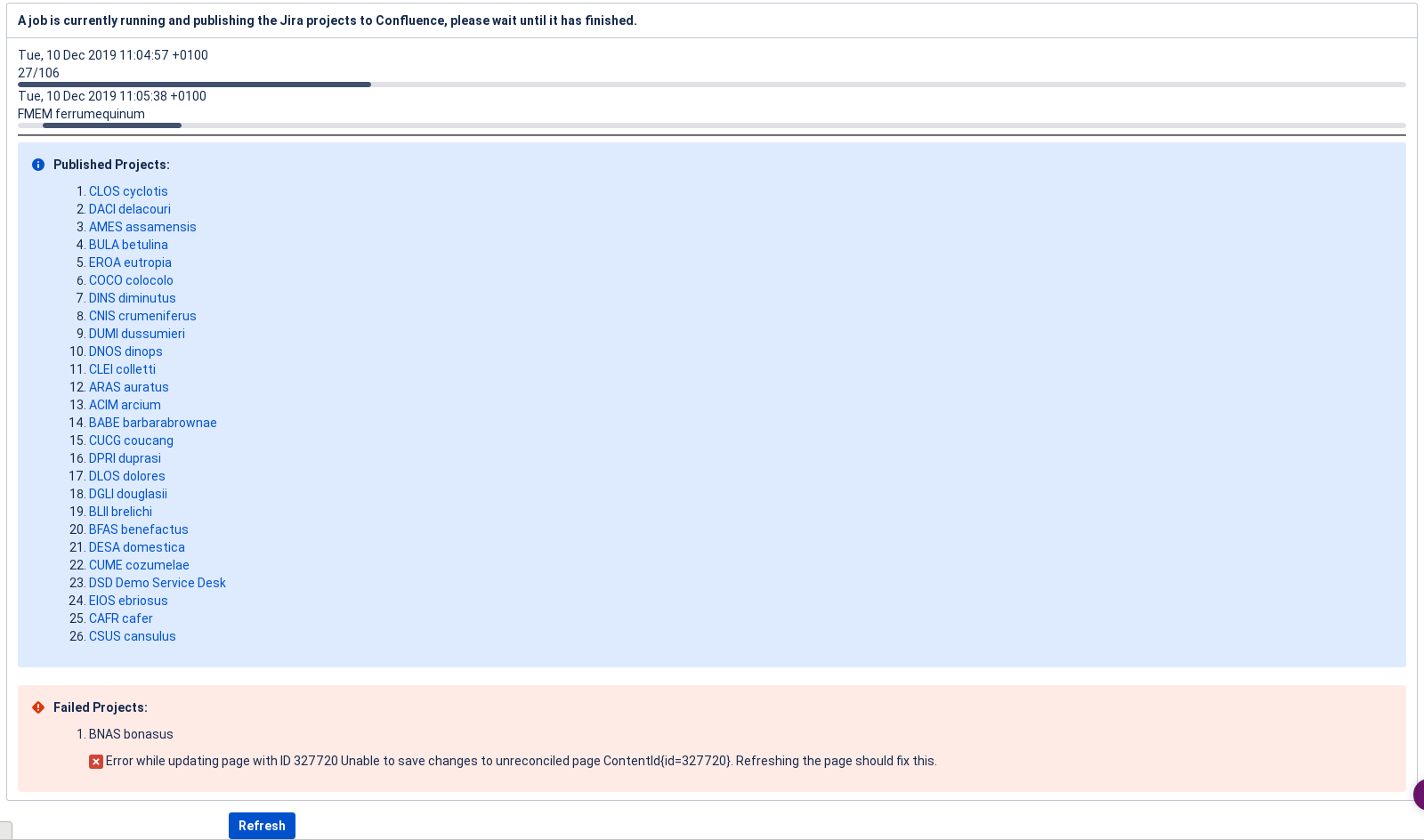 Once finished you will have the opportunity to review what may have failed (like shown in this example):

In case you are exporting a lot of Jira projects at once this will take some time to finish. As both Jira and Confluence might become a bit slower during this process, you will be prompted to confirm when exporting more than 20 Jira projects at once into Confluence.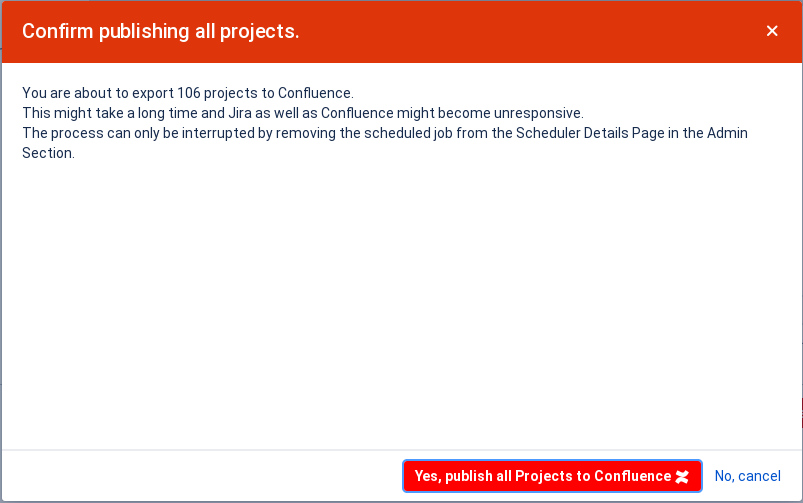 If you select Confluence, and leave the field Confluence Page URL empty, you may be prompted to enter the URL of the Confluence parent page when the project was never published to Confluence before.

If you select HTML, XLS, XLSX or CSV, you are prompted to select the save location for the exported file.