Export a Single Jira Project
To export a single project configuration, you need at least project manager permissions. Select Publish Project Config in the project settings.

The dialog looks similar to the global export dialog above.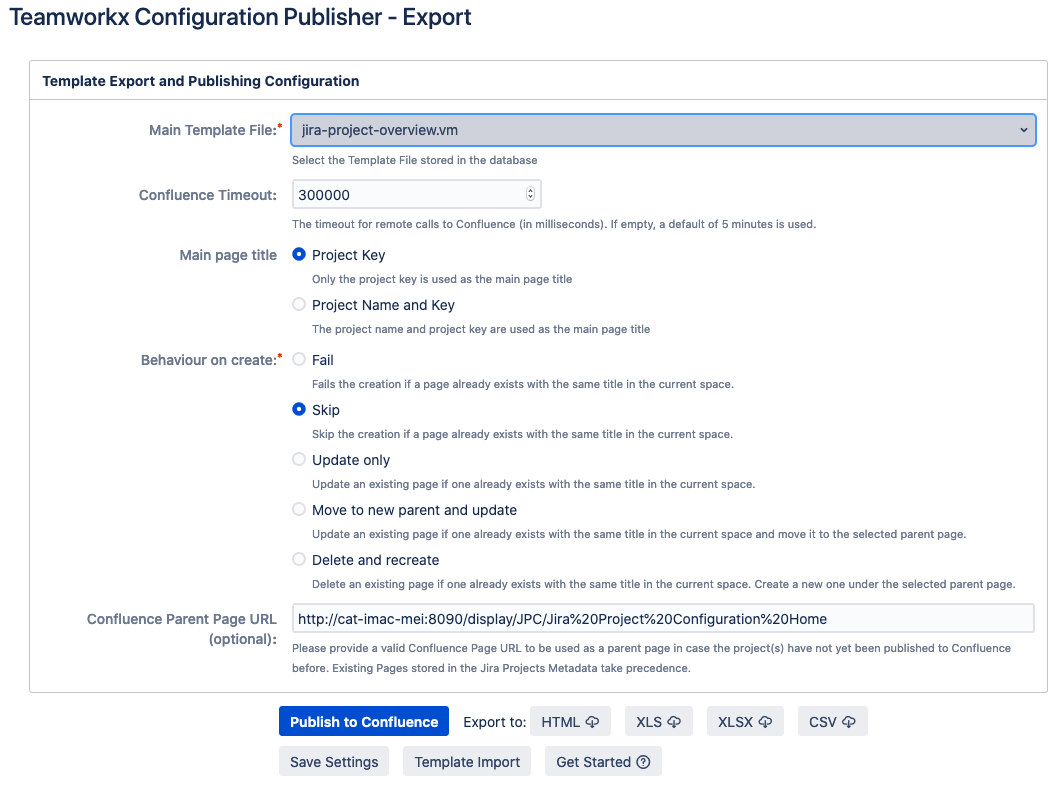 You have to select the main template file before exporting. All installed templates are provided in the Main Template File drop-down menu.
There are dedicated templates for reports with sub-pages available (e.g., jira-project-overview-detailed-subpages.vm).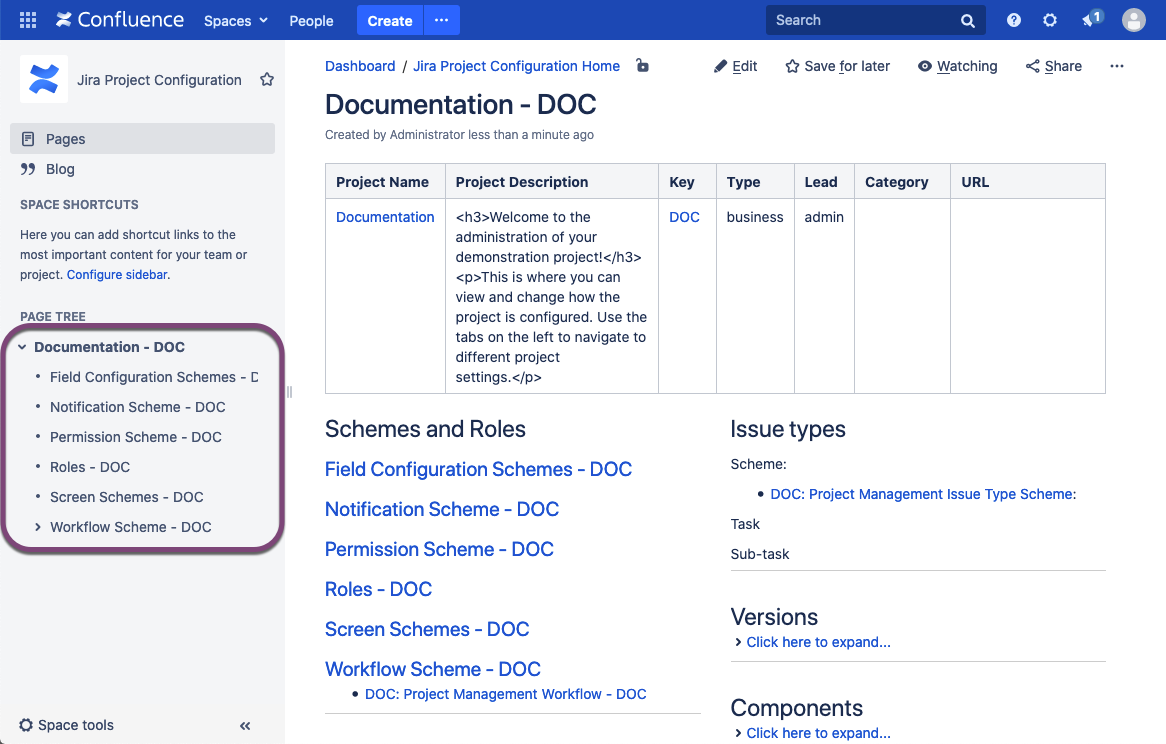 Ensure clicking on Save Settings prior to exporting to ensure the template has been properly marked fur use.
During an export a progress indicator will show you how far the export went.

If published the Jira project configuration to Confluence before the Confluence page is linked at the bottom of the dialog. To remove the link from the dialog, click Delete. Note: The "Delete" button does not delete the page in Confluence!

If you select Confluence, and leave the field Confluence Page URL empty, you may be prompted to enter the URL of the Confluence parent page when the project was never published to Confluence before.

If you select HTML, XLS, XLSX or CSV, you are prompted to select the save location for the exported file.